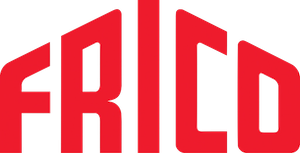 Frico
Frico offers you a wide range of products for a comfortable indoor climate. Through our parent company Systemair, we also possess knowledge about ventilation and can provide appropriate solutions. Energy efficient products for a comfortable indoor climate.
We offer total solutions, including both complete heating systems and products for additional heating, that helps you manage the local climate in shops in, industrial buildings, offices, hotels, restaurants and sports arenas. Because we are environmentally aware our products are climate-smart. In our product development, the focus is on achieving the greatest possible function with the least possible energy consumption – without compromising on our core values of trust, competence and care. The intelligent products contain control systems which ensures that you never consume more energy than is required.
Frico is the leading supplier of air curtains, radiant heaters and fan heaters in Europe, and we are represented in more than 70 countries by our subsidiaries, sister companies or our distributors. Updated information about our sales channels can be found here. The head office is located in Sweden and the company is part of Systemair, one of the leading groups within ventilation. Our production takes place in Sweden and at other ISO approved production units within Europe. We also have strategically located warehouses in several of European locations.
Frico is certified to the quality management system ISO 9001. This means that we have an effective system of management and control of quality issues and are constantly working to improve our business. Learn more about ISO certification here.
All our products come with a 2 year manufacturer's warranty.